Bonaire! The Diver's Island

October 13-20, 2018
Mike Marks

$1,495 Diver plus Air

Mike Marks leads a trip to the garden of the Caribbean, Probably one of the very best places in the world to dive, Bonaire offers unlimited shore diving that is exceptional.

Mike has multiple years experience diving in Bonaire and this years trip portends to be a terrific adventure.

The package features accommodations, nine boat dives and unlimited shore dives. A 4 door pick-up to get there (1 per room) is also included as well as breakfast and FREE Nitrox for qualified divers, transfer and taxes.

Not Nitrox certified? Sign up with PADI online. You'll need a dive computer, of course, but there are no other charges other than the online fee and you'll be a certified Nitrox Diver on the trip.

All f

or $1,395. (dbl. occ.) Competitive prices on Airfare are available through Dive Connections.
$750 Deposit Required
To Hold A Space,
Balance payable July 7, 2018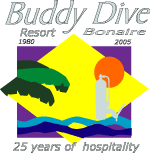 Buddy's Dive Resort will host our diving and condominiums provide some of the finest accommodations on the island. Check out their links and see for yourself!

Other activities available - Kite boarding, wind surfing, mountain biking (ok little mountains!) Kayaking, bone fishing and, of course, being lazy.

Download Buddy's Bonaire Brochure!


Mike's Favorite Eateries!

Capriccio (A/C) - The best of the best!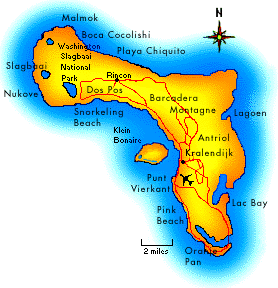 Zeezicht Restaurant (A/C) - Maybe the oldest, most original on the island!
Cactus Blue - "Caribbean Cuisine"
Bella Vista @ Buddy Dive
Run Runners @ Captain Don's Habitat - Best Lunches Around; dinner too. Closest to the dive center.
Patagonia - All you can eat mixed grill night. Way too much :)
Karel's Beach Bar/Cappucino Bar - over the water to wrap up a day!
Mike's Favorite Dive Sites!
La Dania's Leap to Karpata ***
Karpata ***
Hilma Hooker (early am shore or night shore)
No Name Beach (drift)
Tori's Reef (drift)
Angel City/Alice in Wonderland
All of Klein Bonaire!!!!
Oil Slick Leap
*** These are my "can't miss" dives
Please call and reserve your spot.

Don't Forget - Dive Insurance and Travel Insurance

What was that fish I saw? That happens to me all the time. I used to

bring my fish ID books with me but with airline baggage restrictions and the weight of printed books, who can do that?
For your tablet! Carry Anywhere!
Well here is the answer. The best Fish ID books are now available from the publisher as eBooks! Check our al the easy to travel offerings from New World Publishing.



1754 Timberwood Blvd
Charlottesville, VA 22911
434-964-9200