October 12-19, 2024
Mike Marks
$2,995 Diver Including Air
$2,600 Non-Diver
Mike Marks leads a trip to the garden of the Caribbean, Probably one of the very best places in the world to dive, Bonaire offers unlimited shore diving that is exceptional. Mike has over 20 years experience diving in Bonaire and this years trip portends to be a terrific adventure.
The package features accommodations, 9 boat dives and unlimited shore dives. A 4 door pick-up to get there (1 per room) is also included as well as breakfast and FREE Nitrox for qualified divers, transfer and taxes.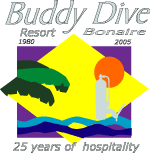 Buddy's Dive Resort will host our diving and condominiums provide some of the finest accommodations on the island. Check out their links and see for yourself! Other activities available - Kite boarding, wind surfing, mountain biking (ok little mountains!) Kayaking, bone fishing and, of course, being lazy. Download Buddy's Bonaire Brochure!
Not Nitrox certified? Give the shop a call. Be a certified Nitrox Diver on the trip.
MPORTANT: Airfare: The price includes airfare. Please see the schedule below. If you do not wish to use our airfare, we will provide a $1,000 reduction in the trip price. Please let us know at booking what you prefer, otherwise the group air will be assumed and charged.
$1,000 Deposit Required
To Hold A Space,
Balance payable August 1, 2022
(All Trip Payments are Non-Refundable)
Included: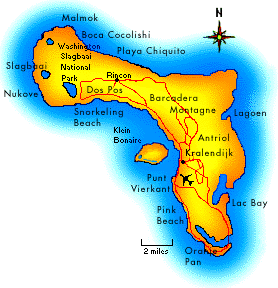 Accommodations 7 nights (Dbl Occ)
9 boat dives and unlimited shore diving
Airport transfers
Vehicle rental (1/room)
Nitrox
Breakfast daily
Hotels taxes, fees
... and more!
Not Included:
Park Fee ($45/diver)
Bonaire Entry Fee ($75)
Meals & Beverages
Incidentals
Gratuities


Flight Itinerary ... SAMPLE
Oct 14
Delta

2550

Dulles - Atlanta
6:00 am
7:49 am
Delta

1765

Atlanta - Bonaire
9:45 am
1:53 pm
Oct 21
Delta
1764
Bonaire - Atlanta
3:23 pm
7:42 pm
Delta
2549
Atlanta - Dulles
9:30 pm
11:13 am
* Please remember that all trip payments are committed to the trip, and therefore, are non-refundable.
We strongly encourage trip insurance.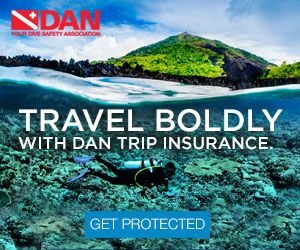 Mike's Favorite Eateries!
Capriccio (A/C) - The best of the best!
Zeezicht Restaurant (A/C) - Maybe the oldest, most original on the island!
Cactus Blue - "Caribbean Cuisine"
Bella Vista @ Buddy Dive
Run Runners @ Captain Don's Habitat - Best lunches around & dinners too. Right next door!
Patagonia - All you can eat mixed grill night. Way too much :)
Karel's Beach Bar/Cappucino Bar - over the water to wrap up a day!
Mike's Favorite Dive Sites!
La Dania's Leap to Karpata ***
Karpata ***
Hilma Hooker (early am shore or night shore)
No Name Beach (drift)
Tori's Reef (drift)
Angel City/Alice in Wonderland
All of Klein Bonaire!!!!
Oil Slick Leap
*** These are my "can't miss" dives



434-964-9200 - www.connect2diving.com - facebook.com/DiveConnections