Sail & Dive The Exumas
November 9-15, 2019
$1,775 including Air from Richmond
Good Company, Great Diving, Amazing Adventure
Join Shushawn Schmal, for a truly amazing trip. Sail aboard one of Blackbeard Cruises sail boats, around the beautiful islands of the Bahamas, diving gorgeous coral reefs filled with life.
We will be arriving in Nassau, Bahamas by 1:00pm on Saturday, November 9th in order to board the beautiful Morning Star, a 65' sailboat, by 3:00pm. Our diving adventure will begin immediately with a shallow reef dive before we set sail down to the Exuma Islands and the Exuma Land and Sea Park.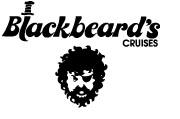 Over the next week we will do up to 19 dives that include beautiful coral reefs, wall dives, night dives, the high speed drift dive aptly named The Washing Machine, and a shark feed. There is no set itinerary, but the highly qualified crew will take us wherever the conditions favor great diving and adventure.
Click on this video link!
This trip is sold assuming that you will use our group air. If you choose to arrange your own transportation to Nassau, please let us know at booking and we will provide a $450 reduction in the trip price. All trip deposits are otherwise non-refundable.
This trip is now waitlisted. If you would like to be on the waitlist, please make a deposit. The date/time paid will establish your place on the list. If you don't get on the trip, the deposit will be refunded or applied to another trip at your option.
$500 Deposit Required
To Hold A Space,
Balance payable July 15, 2019
(All Trip Payments are Non-Refundable - See below **)
Packages Includes:
Round Trip Airfare from Richmond
6 Days / Nights Aboard 65' Sail Boat, Morning Star
3 Meals / Day + Snacks
All Beverages Including Beer, Wine and Rum Punch
Up to 19 Dives (3 Day Dives + 1 Night Dive / Day)
Shark Feed Dive
Weights + Tank / Air Fills
Airport Ground Transfers
All Fuel Charges, Taxes and Park Fees.
Options ...
Not Included ...
Dive Gratuities
Incidentals
Flight Itinerary ...
| | | | | | |
| --- | --- | --- | --- | --- | --- |
| Nov 9 | American | 1911 | Richmond - Charlotte | 7:00am | 8:29am |
| | American | 893 | Charlotte - Nassau | 9:45am | 12:03pm |
| | | | | | |
| --- | --- | --- | --- | --- | --- |
| Nov 15 | American | 859 | Nassau - Charlotte | 2:40pm | 4:50pm |
| | American | 1909 | Charlotte - Richmond | 5:50pm | 7:05pm |
** Please remember that all trip payments are committed to the trip, and therefore, are non-refundable.
We strongly encourage trip insurance.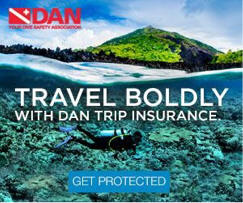 What was that fish I saw?

That happens to me all the time. I used to

bring my fish ID books with me but with airline baggage restrictions and the weight of printed books, who can do that?

For your tablet! Carry Anywhere!

Well here is the answer. The best Fish ID books are now available from the publisher as eBooks! Check our al the easy to travel offerings from New World Publishing.



434-964-9200 - www.connect2diving.com - facebook.com/DiveConnections